Mesut Ozil mencipta sejarah menjadi pemain Jerman dengan yuran perpindahan termahal dan sekaligus memaksa Arsenal jugak memecahkan rekod transfer dengan jarak begitu jauh sebelum ini Andrei Arshavin 15M.Difahamkan Arsenal membayar 42.5M kepada Real Madrid dengan tempoh kontrak 5 tahun dan nampaknya kita memang betul2 ada duit dan telah membuktikan sebaliknya pada pundit dan media yang dok menghentam selama ini.Kah3.Ozil yang kini berada di Jerman bersama pasukan kebangsaan dah pun lulus medical yang dijalankan di sana dan begitu teruja untuk beraksi bersama Arsenal serta menganggap peluang beraksi dalam BPL sebagai cabaran baru buat kerjayanya.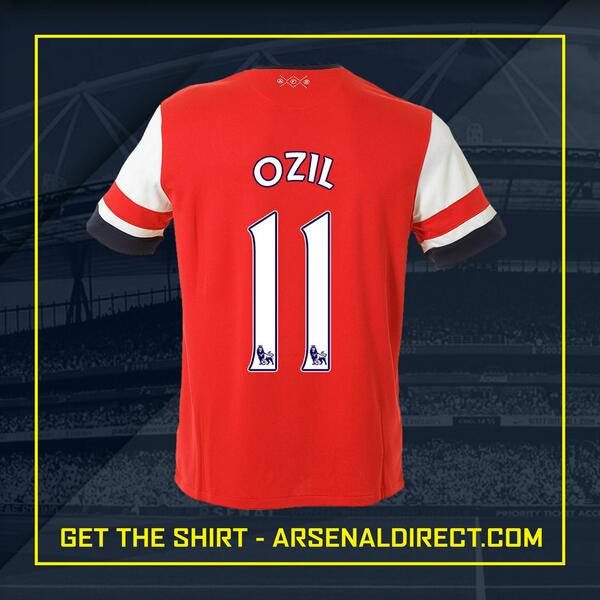 "I am thrilled to be joining a club of the stature of Arsenal and am looking forward to playing in the Premier League. It will be great for my own personal development as a player and I am particularly looking forward to working with Arsène Wenger.From our negotiations it is clear the Club has huge ambition and I look forward to being part of an exciting future."- Mesut Ozil
Nampaknya Wenger dan Gazidis serta board akhirnya tunduk pada tekanan dengan megeluarkan suatu surprise seperti yang telah dijanjikan. Terima kasih dan harap ini bukan yang terakhir.
"We are extremely pleased to have signed Mesut Ozil. He is a great player, with proven quality at both club and international level. We have watched and admired him for some time as he has all the attributes I look for in an Arsenal player.

I have said throughout the summer that we have been working hard to bring in top quality players to this football club. This has involved many many people across the Club and I have always had the full support of the Club in making decisions on the football side.

Mesut is a top quality footballer who will be a fantastic addition to our talented squad. We are all looking forward to him joining up with us after his international matches with Germany and working with us as an Arsenal player." - Arsene Wenger
"This is an exciting day for all of us. We have signed a world-class player who is one of Europe's brightest young talents.Mr Kroenke, our controlling owner, has always fully supported Arsène and the Club in making significant investments to strengthen our squad and to bring in talented players who fit our style and ambitions.Like all of us, Mr Kroenke wants to see Arsenal winning titles and trophies and he has absolute faith and belief in our manager to achieve that. We will continue to work towards that goal and look forward to an exciting season."- Ivan Gazidis
Dan pastinya semua fan amat teruja dan tak sabar melihat aksi BPL kembali bersambung lagi 2 minggu.Dengan rekod transfer ini membuktikan kita juga ambitious dan serius untuk mencabar. Walaupun masih tidak mendapat striker seperti yang diharapkan, arsenal fan seakan tak berapa kisah sekarang, umpama terlupa kerana mereka begitu syok seorang world class player yang merupakan raja assist musim lalu bersama Real telah hadir ke 'rumah' yang paling sesuai dengan corak permainannya.Kita, Arsenal fan,deserve this setelah saban tahun bersabar dan penuh dugaan. Ozil akan menyarung jersi no 11. Selamat datang Mesut Ozil!
Agi idup agi mengGunners!